It all started with two men and a plan.
Benefit Resource, Inc. was like many small businesses getting its start 25 years ago. Its first office resembled someone's basement more than the "garden view" it was advertised. But Anthony (Tony) DiBarnaba and Thomas (Tom) Guiler saw an opportunity to help employers and employees manage their out-of-pocket expenses and took it. Today, BRI continues to challenge expectations by investing in both technology and superior service for a unique market position.
Here is a brief look at the BRI journey over the last 25 years.
1993
Open for Business
BRI opens for business in January 1993 by Tony and Tom with a focus on flexible benefit accounts.
1998
Start offering CBP
BRI starts administering reimbursements for Commuter Benefit Plans.
2000
Expand in NYC
Tony and Tom recognize the opportunity to expand the business and create a niche market for commuter benefits.
Andy Musolino
is brought on as additional owner and sales manager based in New York City to drive growth in commuter benefits.
2001
eTRAC Introduced
BRI introduces the eTRAC Prepaid Mastercard, along with its proprietary software called "TRAC," which revolutionized payments for pre-tax mass transit and pre-tax parking benefits. BRI was one of the 1st in the industry to offer a commuter benefit card and was the only solution at the time to support additional after-tax elections. This allowed participants to use the eTRAC card to pay for their full fare expense and did not require a separate form of payment. This made it a more user-friendly solution than others on the market.
2005
BRI Top 100
BRI makes the Rochester Top 100 List for the first time.
2006
Beniversal Introduced
BRI introduces the Beniversal Prepaid Mastercard to streamline the payment of expenses from multiple health accounts using a single card. BRI introduces its proprietary adjudication software called "Beniversal Followup" to aid in the increased auto-adjudication of card transactions.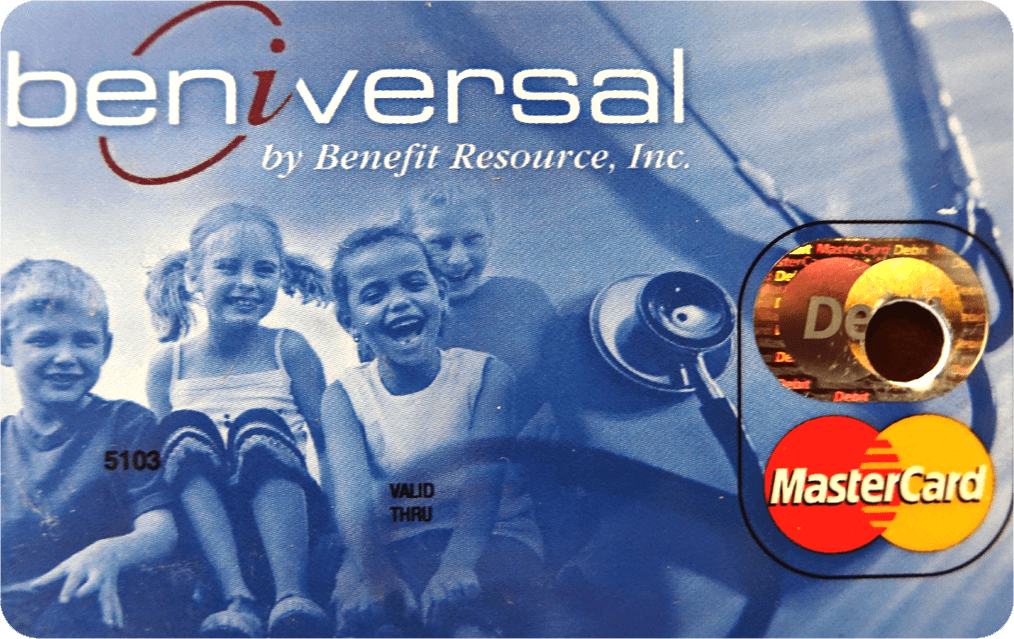 2008
Multi-purse Card Technology
BRI is one of the first in the industry to provide multi-purse card technology which allows a single card to be used for Mass Transit, Parking and Health Account expenses.
2012
BRiMobile App
BRI introduces the BRiMobile app allowing participants to seamlessly access account information and submit claims.
BRI makes Inc. 5000 list
2013
Contactless Card
BRI goes contactless in Chicago as one of the first in the benefits industry to offer this leading technology.
2014
BRI Recognized
BRI is recognized by the Pay Before Awards for its innovation in benefits payments.
BRI is selected to Rochester's Best Places to Work List
BRI releases BRiEducation site geared towards participant education and on-boarding through the use of video, dynamic FAQs, calculation tools and more.
2015
Responsive site; Growth in CA
BRI introduces new responsive site design for www.BenefitResource.com to provide optimal experience for desktop, tablet and mobile users.
BRI acquires California-based businesses – Pacific Benefits and COBRA Plus Administrators — to expand its West Coast footprint and take a stronger role in COBRA administration services.
2016
BRI Proprietary Administrative System
BRI rolls out its own proprietary administrative system referred to as "PANDA" further securing its ability to provide cost-effective and dynamic solutions for its clients.
2018
New Participant Portal
BRI introduces new participant BRiWeb portal to provide enhanced ease of use and full mobile accessibility to manage accounts.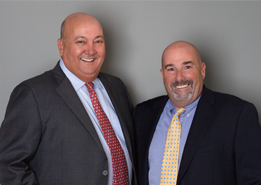 Here's to an exciting past and bright future!