When using your tax-free health accounts (Medical FSA, HRA or HSA), it is important to understand what expenses are eligible and how different merchants will process your transactions. The following resources are intended to be used as a quick reference of potentially eligible expenses and does not guarantee that an expense will be eligible. Eligible expenses are governed by Section 213(d) of the Internal Revenue Code and may be amended from time to time.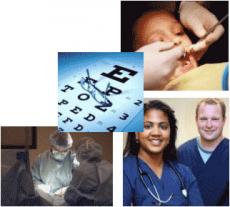 What are eligible medical expenses?
Common eligible medical expenses include:
Co-payments, co-insurance and deductible expenses
Dental care (e.g. exams, fillings, crowns)
Vision care, eyeglasses, contact lenses
Chiropractic care
Prescription drugs and certain over-the-counter medical items
Download a Quick Reference to Eligible Expenses
Download Sample Chart of Over-the-Counter Expenses
Looking for over-the counter items? Use the search below to quickly see what is eligible.
What are eligible merchants?
The Beniversal Card can be used at qualified merchants who accept Debit Mastercard®. For a Medical FSA, HRA and HSA these merchants include:
Chiropractors
Doctors, hospitals, medical labs
Dentists, orthodontists
Medical supply stores
Vision centers
Check out our Merchant Partners for quick, convenient access to eligible expenses. Use your Beniversal® Card at the time of purchase and eligible items will automatically be identified during the transaction. If you have ineligible items, you will be prompted to use another form of payment for those items.