BRI Blog
Sharing Information & Opinions on Tax-Free Health & Commuter Benefits.
Why Choose BRI?
BRI combines expertise and excellence to provide premier ongoing support to employers and participants, backed by experts and technology you can trust.
Technology
BRI owns and manages its own technology which provides increased flexibility and allows it to be more responsive to changes.
Account Expertise
BRI is dedicated to pre-tax account administration which provides a more in-depth perspective and understanding of account needs.
Service Culture
BRI is routinely rated 95% or higher in all service aspects including: professionalism, friendliness and responsiveness.
Plans & Services
Whether you are in need of one service or an entire suite, BRI works with you to find the right blend of services to offer your employees. We believe each service provides a unique advantage to employees. When you combine these services, you are able to save on administrative costs, focus on education and provide convenience at every step.
Flexible Spending Account
Paying for everyday medical and dependent care needs with pre-tax dollars is easy with the Beniversal FSA from Benefit Resource.
Health Savings Account
A high deductible health plan and an HSA are a powerful combination, creating a balance of financial and physical health.
Health Reimbursement Account
As health care costs continue to rise, we could all use a little help paying for out-of-pocket medical expenses.
HRA VEBA Account
Protect employees from rising costs while controlling expenses with diverse HRA VEBA plan design options from Benefit Resource.
Commuter Benefits Plan
Commuter Benefits make your commute a little brighter and a lot more affordable with pre-tax mass transit and parking options.
COBRA Administration
Recover time and focus on core business needs with our simple, hassle-free COBRA Administration solution.
Direct Billing
Streamline payment collection from current and former employees with a convenient solution to manage the payment collection and notification process.
Specialty Account
Support unique financial needs for the company and employees through a flexible Specialty Account benefits plan.
BRI Insights
Maximize participation rates and help employees gain a better understanding of their benefit choices with personalized assessments and health plan recommendations with the BRI Insights decision support tool.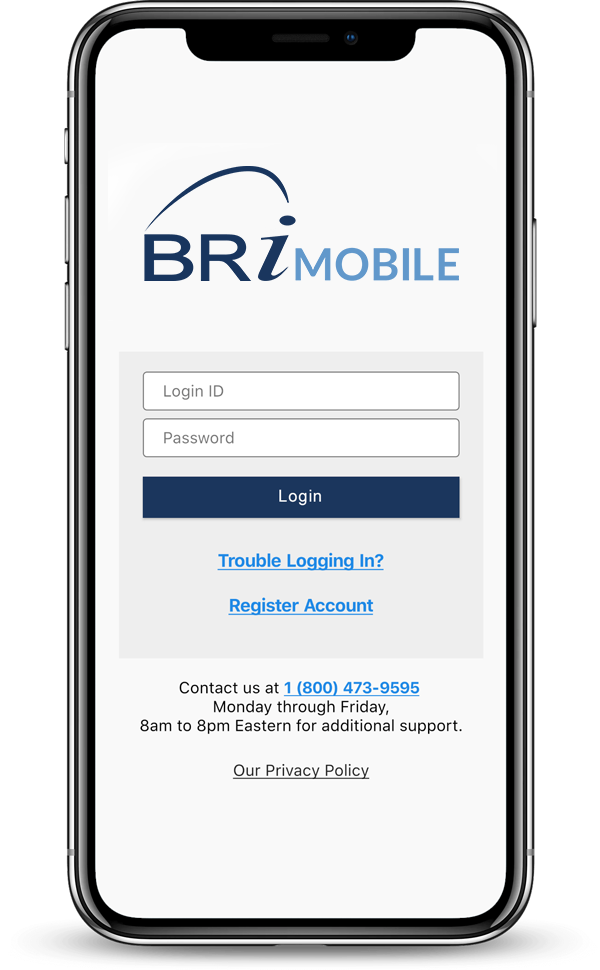 Download the BRIMOBILE App
BRIMOBILE is the ultimate tool for managing tax-free accounts on-the-go. This app provides participants with instant and secure access to scan and search for eligible items, view current and prior year balances, access recent card transactions, submit and view recent claims, upload receipts, and more!

Connect With Us
You have questions? We have answers! Fill out the form below to start a conversation.
Security is important to us! Secure or sensitive personal information should not be transmitted via this form.