Benefit Resource (BRI) has launched a new client implementation solution designed to simplify the process of collecting and managing forms, documents, eSignatures, and any key information in a single, secure place.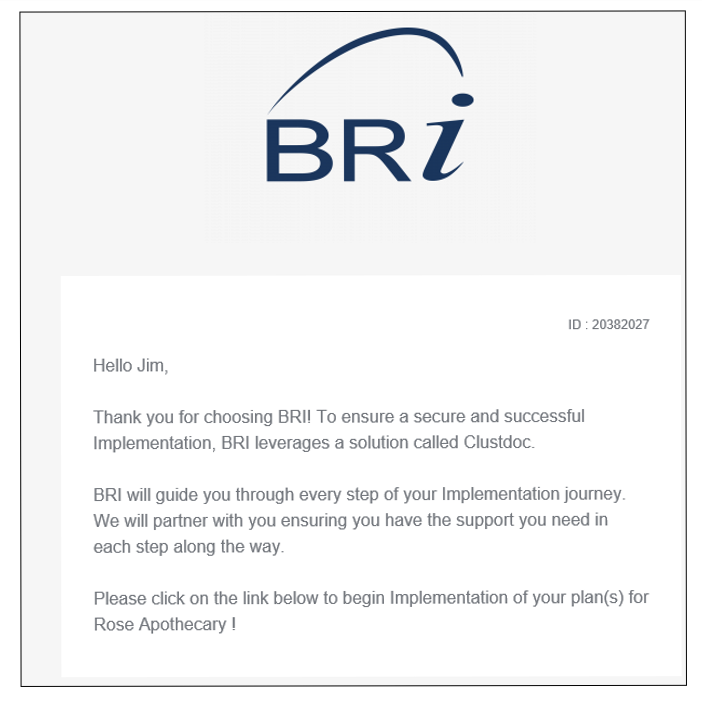 NEW features and benefits include:
Easy to use solution that's compliant with our data privacy policies
Provides visibility and transparency into the client implementation process for clients and brokers.
Allows real-time collaboration within the tool, creating a centralized location for collaboration & secure messaging.
Platform notifications allow for real-time progress updates, ensuring all stakeholders are in the loop on progress.
Fast-paced implementation through streamlined communications and secure document exchange.
WHEN WILL THE NEW CLIENT ONBOARDING SOLUTION BE AVAILABLE?
This solution will begin to be utilized for most clients with an 12/1 or later plan start date.
DO I NEED TO DO ANYTHING TO PREPARE FOR THE CHANGE?
Watch our video demo below, which showcases the platform and how to navigate it to complete an application.
HERE'S A PREVIEW OF THE GUIDED JOURNEY THAT AWAITS
If you have any questions about our new client implementation solution, don't hesitate to contact your regional sales manager.